SACRAMENTO – Governor Gavin Newsom announced on Monday that Serge M. Stanich, 50, of Sacramento, has been appointed Director of Environmental Services at the California High-Speed Rail Authority.
Stanich will start in his new role on November 16th. He replaces Mark H. McLoughlin who had been in the role for seven and half years.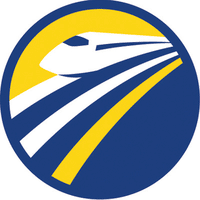 The California High-Speed Rail is currently the largest infrastructure project in the USA. The project accounts for over 4000 jobs in California.
In previous roles, Stanich has been Senior Conservation Planner and Business Development Manager at Westervelt Ecological Services. He held several positions at WSP Global from 2015 to 2020, including Senior Permitting Manager and Program Director. Stanich has a long resume of roles in the environmental and construction sectors.
Soar Environmental Consulting provides multiple services in environmental project management, compliance, and multidisciplinary studies for public and private agencies. Soar Environmental Consulting is certified as a Disabled Veteran Business Enterprise. (DVBE)