Orange County, California – 10.28.20 – Hot dry conditions continue to plague California making for extreme fire conditions.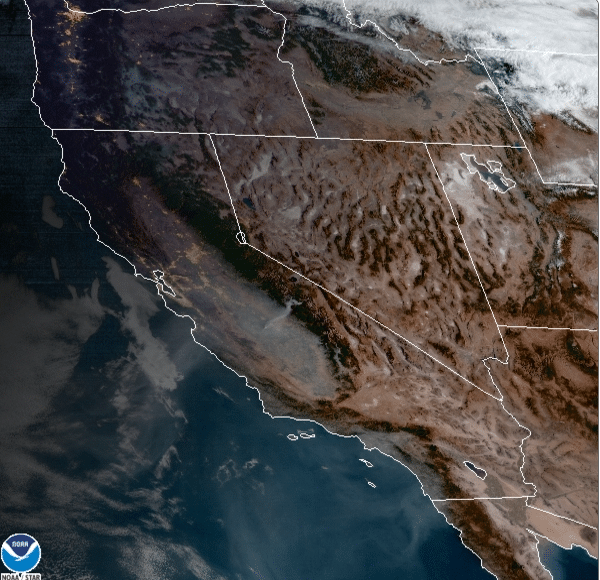 Southern California now sharing the same smoky fate as the Central Valley.
Southern California's Silverado Fire has forced thousands from their homes. Now Southern California Edison(SCE) has told the California Public Utilities Commission(CPUC) that the blaze may have been started by it's lines according to ENR California.
In a CPUC report obtained by ENR California, SCE told the CPUC that their transmission lines are near the fire's origin, "However, it appears that a lashing wire that was attached to an underbuilt telecommunication line may have contacted SCE's overhead primary conductor which may have resulted in the ignition of the fire," the report says.
ENR reported this quote from an SCE spokesperson, "We reported the incident despite seeing no activity on the nearby 12-kV circuit nor any downed power lines because it appears that a lashing wire attached to a telecommunications line may have contacted SCE's power line above it, possibly starting the fire," says Chris Abel, spokesperson for SCE. The Utility serves about 15 million people in a 50,000-sq-mile area across central, coastal and southern California.
CalFire says they have over 1800 firefighters on the Silverado Fire in west Orange County, California. The fire has charred 12,600 acres and is 5% contained.
According to ENR California SCE filed its 2020-22 wildfire mitigation plan with the CPUC last February. A $3.8-billion multiyear effort that aims to reduce risk of fire ignitions caused by utility infrastructure.
The investigation into the cause of the Silverado Fire continues.
Soar Environmental is a full service environmental consulting firm serving California and the West Coast. From plan conception to completion, we serve our partners with environmental compliance on multi-billion infrastructure projects to private development consulting.